EXCELLENCE IN PROTEIN PRODUCTS
Meridien Export and Packing Inc., former Piedmont Trading, Inc. headquartered in Raleigh, North Carolina, is an exporter, distributor and processor of protein commodities. Our principal activity is to provide best services in sales of frozen protein products in container loads and break-bulk shipments to clients all over the world.
Our 18 years of experience in the market enable us to be your strategic partner who knows how to navigate in ever-changing market conditions. We have a long-lasting relationship with a network of most reputable protein suppliers in the industry and can always provide you highest quality product for your price range.
Together, we will help you analyze market opportunities and find best product to suit your needs.
Upcoming Shows & Events
Latest Industry News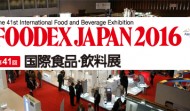 Foodex Japan 2016
Come visit us at Booth number:3C04 at FOODEX JAPAN 2016 on March 8 (Tue) – 11 (Fri), 2015, for 4 days. FOOD...
Read More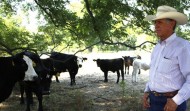 Japan Easing Decade-Long Ban on American Beef Imports
A ban on U.S. beef imports in place since "mad cow disease" outbreaks in 2003 has been eased by the Jap...
Read More