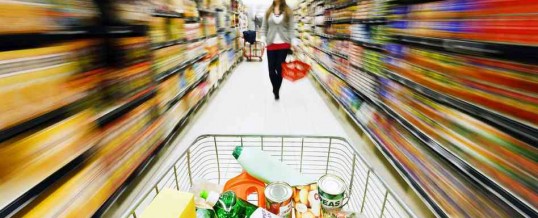 According to the BRC-KPMG Retail Sales Monitor, total food sales in December 2014 grew for the first time since April, with the three month average to December climbing to -0.3%.
Like-for-like retail sales in December were down 0.4% on the same period last year. On a total basis, the British Retail Consortium (BRC) said sales were up 1%, the slowest December growth since December 2008.
BRC director general Helen Dickinson said: "The figures for December show that the British public were in a shopping mood with total sales up 1% on the same period last year.
"It's also worth noting that this has been the best month for food sales since Easter with many of us opting increasingly for premium ranges for our festive fare.
"It's clear that targeted discounting has worked for the UK's retailers – prices have been cut just enough to encourage customers through the doors but not so much that sales growth has been completely choked off. In one of the most fiercely competitive retail environments in recent years, retailers will be encouraged by the fact their strategy for December appears to have paid off."
KPMG head of retail David McCorquodale said: "The grocers had rather a commendable Christmas, given the persistent price deflation that has dogged the sector throughout the year. Food sales reached a respectable level in December and the three month average has climbed to -0.3%, from a low in September of -1.7%.
"2015 is likely to bring more of the same, and the big four grocers have already signalled they will cut prices to secure sales."
Source: BRC